In September of 2013, Local 387 member Frank Dupske was unjustly terminated from GKN Aerospace in Hazelwood, MO after 26 years on the job. District 837 immediately fought the discharge and won. He recently was made whole for all losses totaling over $130,000 in wages, overtime, benefits.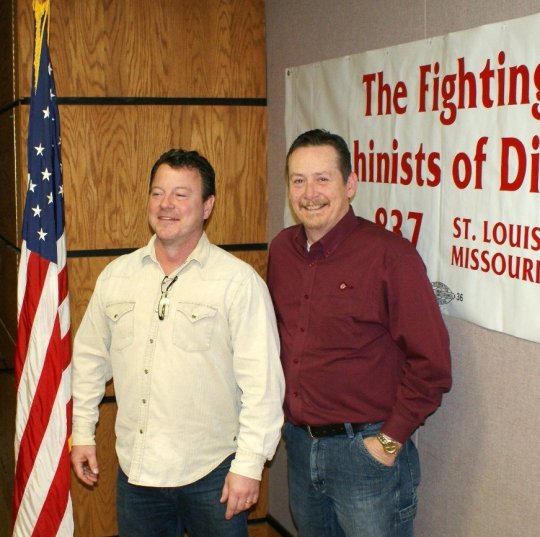 (from left to right – Frank Dupske and BR Earl Schuessler
The case was arbitrated by Business Representative Earl Schuessler. Assisting Directing Business Representative Steve McDerman helped prepare the case as well.
After several delays by the company and a failed attempt at mediation, an arbitration was held in November of 2014. At the arbitration, the union argued that the company did not have just cause for the discharge.
The Arbitrator found that the Company had indeed wrongfully terminated Brother Dupske. He ordered GKN to reinstate Brother Dupske and make him whole for all lost wages, overtime, benefits, etc.
Brother Dupske was out of work for 17 months. With the help of BR Earl Schuessler and the staff of District 837, he can now continue his career and look forward to the security provided by our Union.